Safety Precaution Measures Towards COVID-19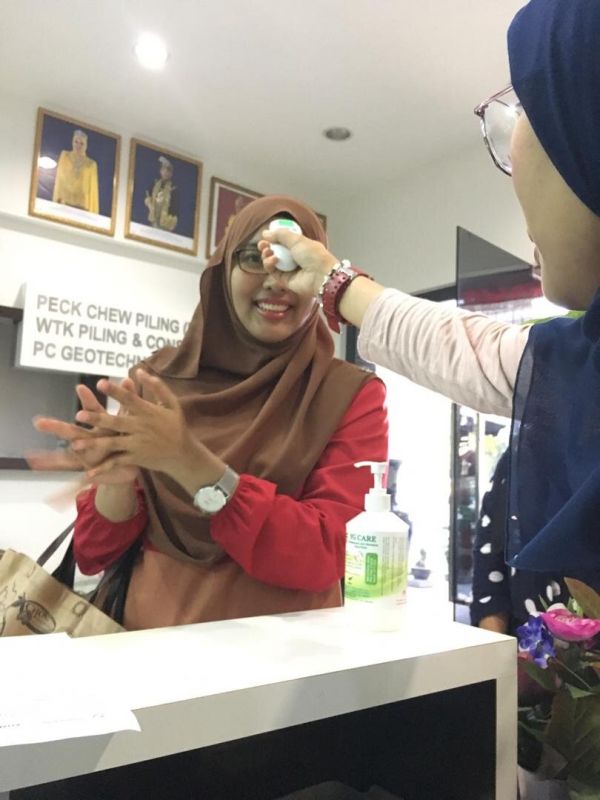 Peck Chew Group has established special working arrangements for its employees as a precautionary measure to minimise the risk of COVID-19 and to ensure the health and safety of each employee while at the workplace.
With immediate effect, drive-thru body temperature screening stations are setup prior to entering the office building, followed by a hand sanitizing station to prevent and control the risk of COVID-19. The body temperature screening and sanitizing is compulsory for all entering the premise of Peck Chew Group.
For all employees it is always a good practice to:
Frequently wash your hands with soap and water for at least 20 seconds. When soap and running water are unavailable, use an alcohol-based hand rub with at least 60% alcohol. Always wash hands that are visibly soiled.
Avoid touching your eyes, nose, or mouth with unwashed hands.
Avoid close contact with people who are sick.
When coughing or sneezing: cover your mouth and nose with arm or tissues to reduce spread of germs, also immediate dispose any tissues that you have used into the garbage and wash hand afterwards
Stay home if you are sick to avoid spreading illness to others
Lastly, please be reminded to follow the official news channel for all latest information and adhere to all governments' regulations and efforts particularly on the Movement Control Order announced by the Prime Minister to minimize and control the spread of COVID-19.
Stay home. Stay healthy. Do not spread unofficial news.